ZOTAC FIFA 15 Cup #247
Livestreams
MarkBentvelzen
TorresHUN
Preis: 100 EUR

Cup-Start: 14.12.2014, 12:00 CET
Check-in: 60 Minuten vor Beginn
Es nehmen 163 von 1024 möglichen Spielern teil.
Matches
Grid
Final Round 1 (Bo1)
Final Round 2 (Bo3)
Final Round 3 (Bo3)
15.12.2014
Another year comes to an end, a year with a lot of tournaments and exciting matches in the ZOTAC Cups. Also it is time to look back and have a little recap.
Read...
12.11.2014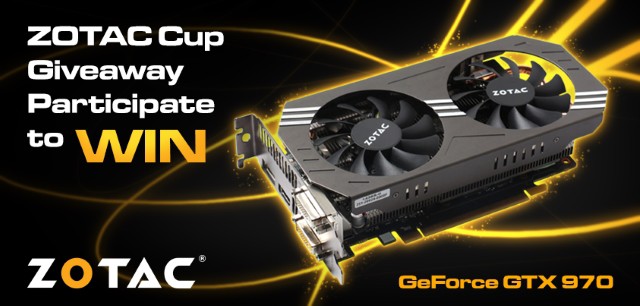 The winner of the ZOTAC Cup Giveaway was drawn. Conratulations to
mycose
to a brand new GeForce GTX 970.
Read...